Main content starts here, tab to start navigating
FAQs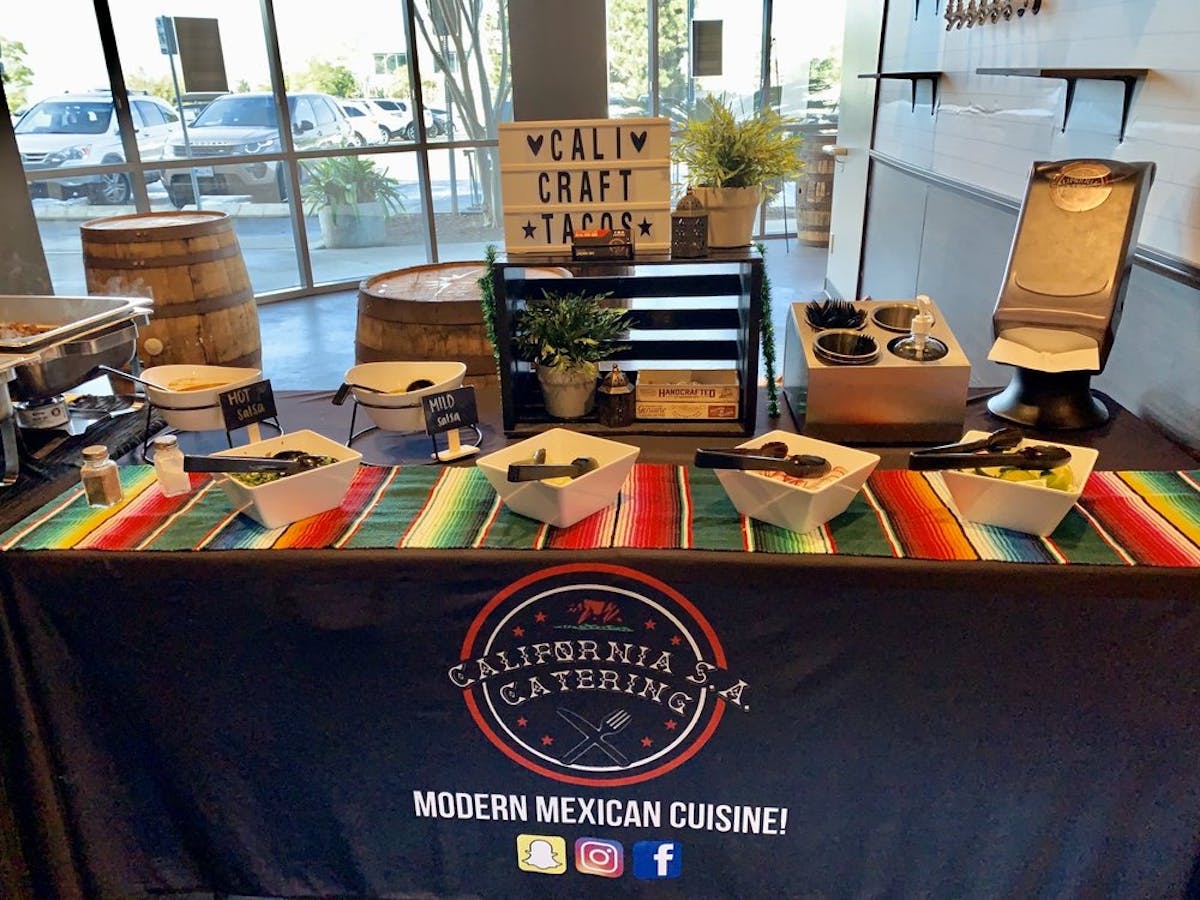 What Will My Service Include?
Our services slightly change depending on what package is selected. For the most standard services, we include delivery and setup. We will bring all the equipment needed for your event such as the cooking equipment and serving supplies (plates, utensils, napkins). An hour set up prior to the start of the service.
How Many Tacos per Person Will Be Served? ​
On average, we serve 4-5 tacos per person. This average can change depending on the service selected. Guest will want more or less than the average given, but we guarantee that as long as the amount of people given is correct, everyone will be able to get seconds.
How Far in Advance Should I Schedule My Event?
It is recommended that you schedule your event at least four weeks in advance prior to your event to secure your date and all of the details of your event. The latest anyone can schedule before an event is 72 hours prior to the event in order to secure proper scheduling and service.
How Much Is the Deposit for My Event?
For catered events, it is required to give a 50% deposit after submitting a signed contract for the service. Your deposit can be fully refundable if a cancellation notice is given 30 days prior to your event (see cancellation question for further details).
For delivery/ drop-off services, it is required to give a Full Payment before the event. The remaining balance can be arranged for payments but all money should be paid off 5 days prior to the service.
What Is Your Cancellation Policy and Are There Any Fees?
There are no cancellation fees but there is a cancellation policy.
Cancellation of an event must be made 30-days or more prior to the event, your deposit and payments will be fully refunded. Cancellations made less than 30 days but 2 weeks before an event will result in a 50% refund of the deposit or payments. Cancellations made 7 days prior to an event will result in no refund of the deposit or payments.