Onsite Event Catering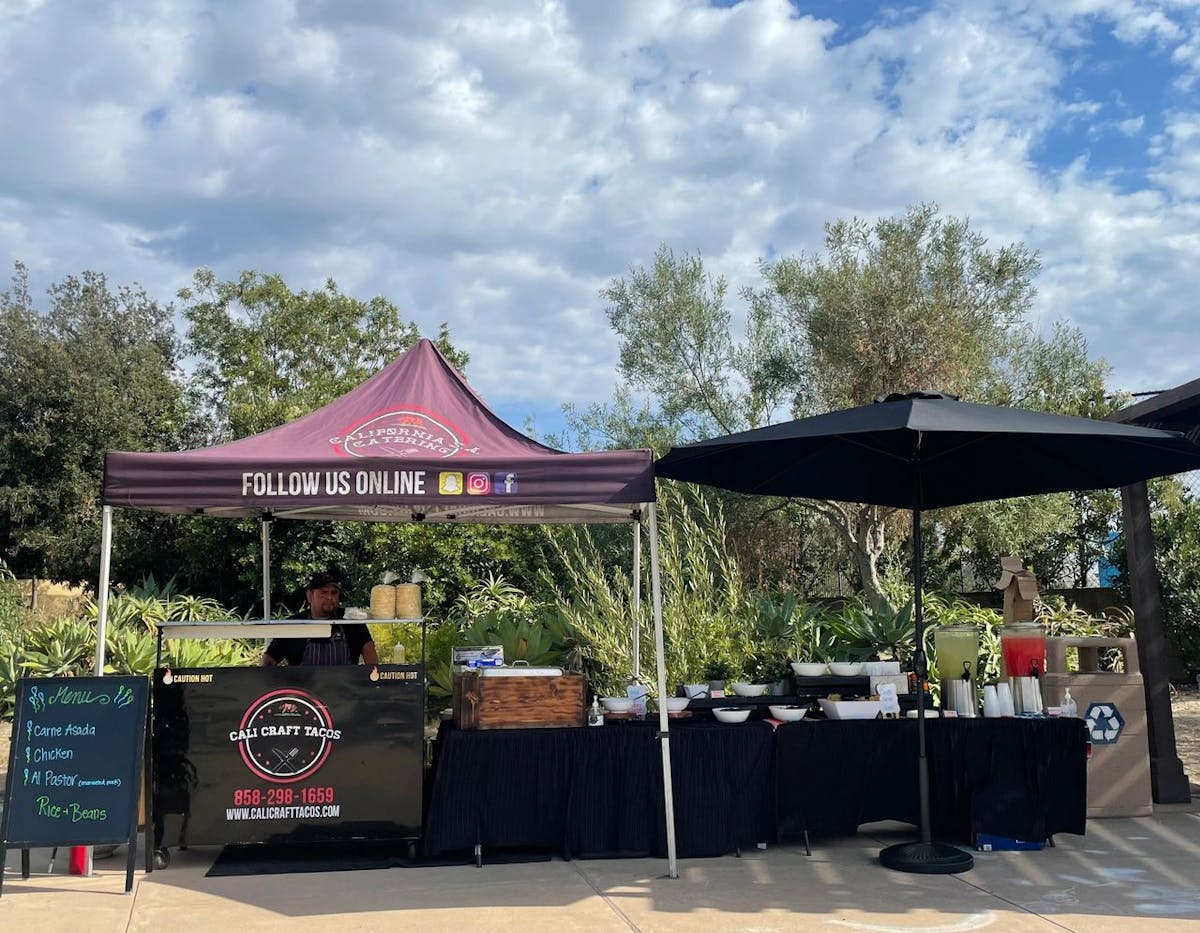 7 September 2022
At Cali Craft Tacos we pride ourselves on the freshness and quality of our food. Eric and Maydole, owners of Cali Craft Tacos, wanted to bring their customers not only the freshest ingredients but the experience of having their food prepared right in front of them. Thus, creating their onsite cooking service.
This service goes beyond just good food, focusing on presentation and decor, too. As a customer, you might be wondering what exactly an onsite cooking service is and how it differs from other catering services. Onsite cooking allows us to show up to your event with cooking and serving equipment, in order to prepare your meals right in front of you and your guest.
This service includes the cooking setup, which consists of a grill, tables, and a canopy. We then decorate the tables with authentic Mexican and floral pieces for the salsa bar that guests will be using in order to dress their tacos. This service does require a set-up time before the event and the serving time is determined based on the event.