The Silver Menu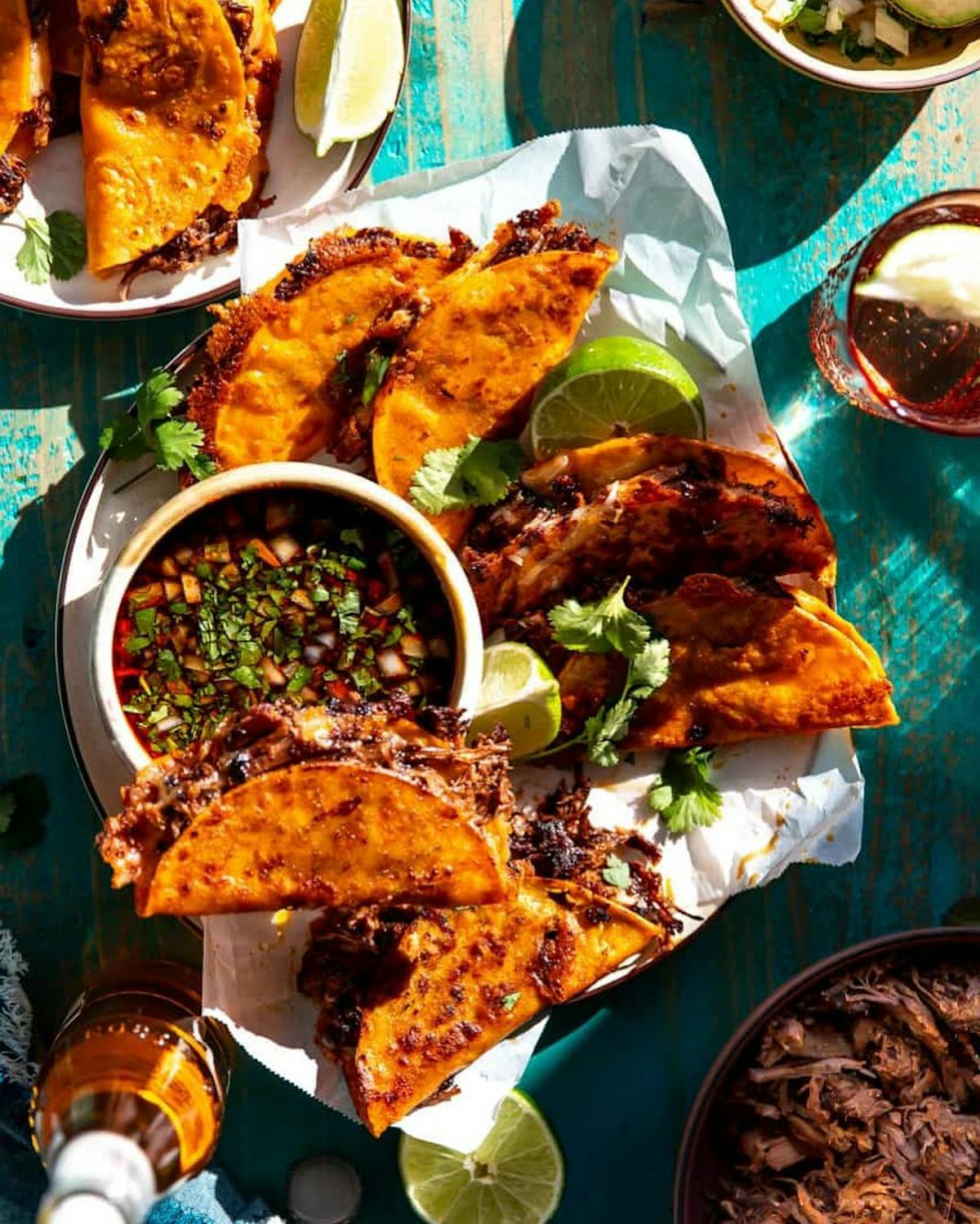 14 September 2022
The Silver menu is a customer favorite menu that incorporates both new and authentic flavors. This menu was carefully crafted by our chef in order to bring elevated flavors at a more affordable price. It is a perfect mix of all of our craft and tradition tacos.
Our most popular and well known taco is the Baja Fish Taco. We utilize fresh mahi mahi fish that can either be grilled or coated and fried in our special beer batter. It is then placed in a bed of freshly shredded green cabbage that is topped with our creamy avocado and white sauce. We finish this taco with some mango pico de gallo and red pickled onions. The fish in this taco can also be substituted for shrimp.
Another staple in our silver menu is the Steak Taco. We grill top sirlion steak to perfection, that is then accompanied by some grilled cactus. It is then topped with guacamole, pico de gallo, and creamy requeson, a latin cheese similar to riccotta cheese.
Moving on to more authentic flavors, we have our Birria Taco. It starts with our beef that is slow cooked in a condiment stew for hours until juicy and tender. We then shred the beef for more flavorful bites. Some simple cilantro and onions are used as toppings to keep the authentic flavors.
Last but certainly not least, we have our Chicken Fillet Taco. We use adobo marinated chicken breast that is paired with some seasoned grilled onions. Both of those ingredients are then laid on a freshly made quesadilla that is then topped off with mango pico de gallo.