The Street Menu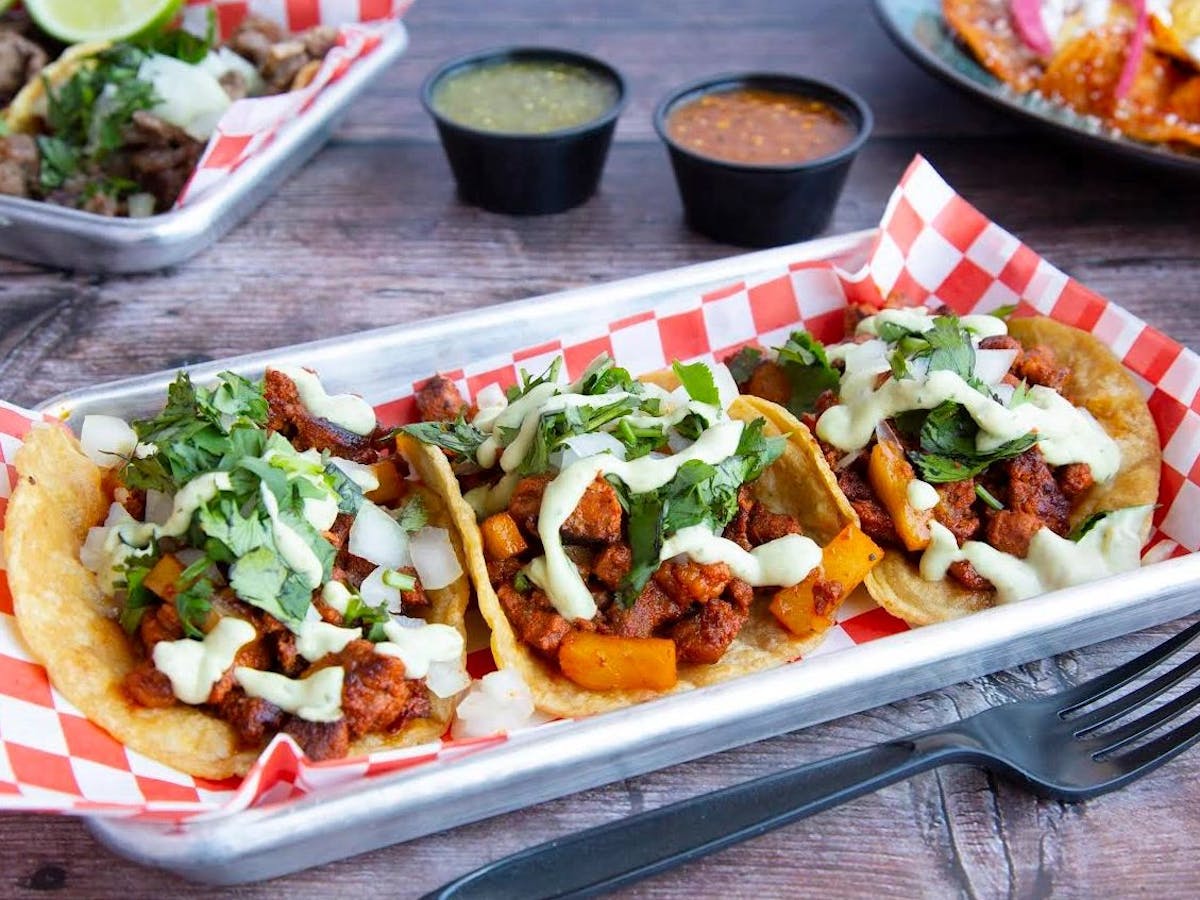 30 September 2022
Our street menu contains three meats that are the most authentic and traditional in street tacos. This menu package includes a salsa bar that contains all the toppings needed to dress your tacos such as: salsa roja & verde, cilantro & onions, cucumbers, limes and radish.
The three meats on this menu are carne asada, chicken, and al pastor. All three meats are seasoned and grilled to perfection and then served on a fresh corn tortilla.The al pastor is marinated pork that is then grilled with some pineapple for some sweet and savory flavors. The al pastor taco is also topped with some creamy avocado sauce.
This menu is perfect for those customers that are looking for an authentic yet simple menu. It is also our most affordable menu out of our three options.